The yearly ISE Show is just around the corner. We will be present from February 6-9, where you can stop by our stand. where we will exhibit our PHANTOM in-wall series and the new wireless speaker system, CALLISTO.
We will demo the DALI PHANTOM S-280 and the DALI CALLISTO 6.
PHANTOM S – the in-wall series that has it all
The S-280 is part of the PHANTOM S series, which was revealed last year. It is a series that has it all – DALI SMC Technology, a significant hybrid tweeter module, impeccable sound and an elegant and nearly invisible look. The specially developed 8" woofer optimizes bass as well as mid-range performance. And the 10" passive woofer ensure the best possible bass performance from the primary woofer on the two larger models in the series, which results in a full frequency response of a traditional floorstanding speaker.  
DALI CALLISTO – changing the perception of hi-fi
Our new wireless speaker system, DALI CALLISTO is made with the purpose of bridging the gap between high quality audio and convenience as it combines the virtues of traditional hi-fi with clever innovative technologies. The wireless speakers connect to the DALI Sound Hub, which is an essential part of the system, via a 24 bit/96 kHz connection. It has a multitude of standard inputs, which all have auto detect and ensures that any devices can be connected via Bluetooth, optical, analogue or coax. The speakers are designed around a 6½ wood fiber woofer with an advanced SMC magnet motor system and hybrid tweeter module. And the drivers are fed by a powerful dual channel 300 W Class D amplifier that is connected directed to the drivers. Therefore, the CALLISTO delivers a transparent, detailed, coherent and well-timed audio experience.
So drop by our stand and experience the speakers in action. We hope to see you at the ISE 2018 Show.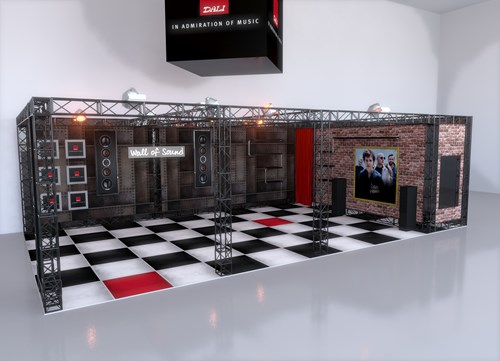 When
Tuesday, February 6th: 10:00 – 18:00
Wednesday, February 7th: 09:30 – 18:00
Thursday, February 8th: 09:30 – 18:00
Friday, February 9th: 09:30 – 16:00
Location
RAI Amsterdam
Europaplein 2-22
1078 GZ Amsterdam
The Netherlands
Where to find us
Stand no. 5 – R93