According to WHAT HI-FI? "it's brilliant. Award-winningly brilliant, in fact."  
"Whether you watch a film or listen to music, the KUBIK ONE's greatest strength is its ability to seize your attention. It's a thoroughly involving experience […]" and "it's accurate too" they say.
And they continue: "the DALI manages to ping effects around meticulously with impressive clarity. It also makes the most of speech – voices are detailed, maintaining their textures, but never sounding harsh."
The full review is available in the June 2016 issue of WHAT HI-FI?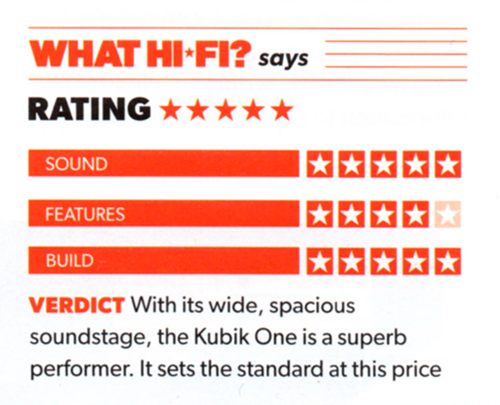 FOR
Involving, engaging sound; good connections
AGAINST