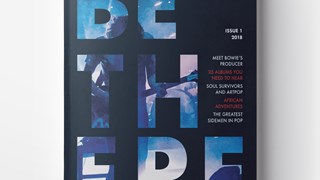 BE THERE
- ISSUE #01 -
In this issue, you meet legendary producers Ken Scott (The Beatles, David Bowie) and John Leckie (Radiohead, Muse) + founder of Q & Mojo magazine, David Hepworth. More info below.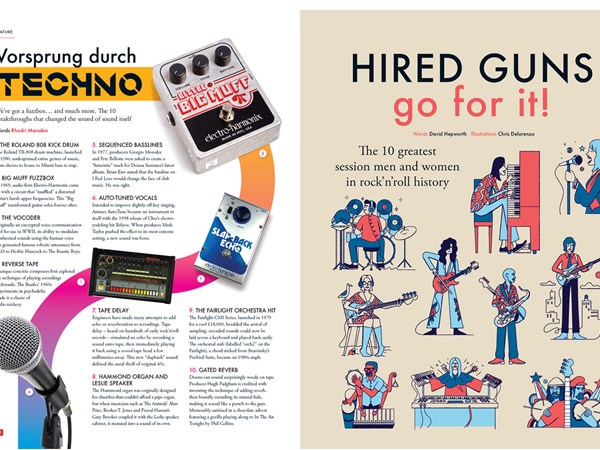 CONTENTS
In this issue we talk to the legendary producers Ken Scott and John Leckie, who helped giants including the Beatles, David Bowie, Radiohead and Pink Floyd to discover their true musical identities.
And David Hepworth, founder of the best-selling British rock magazine Q and Mojo, chooses the 10 greatest session musicians of all time in rock'n'roll history. They're the secret weapons who bring virtuosity to records that will last forever.
We also meet an air flight attendant, Samy Ben Redjeb, who dedicated his life to bringing the most out-there African music to Western ears, and discover new talent from across the world.
Furthermore we have five music experts pick 25 game-changing albums you might not know but need to hear. Sometimes the greatest albums aren't the ones you think.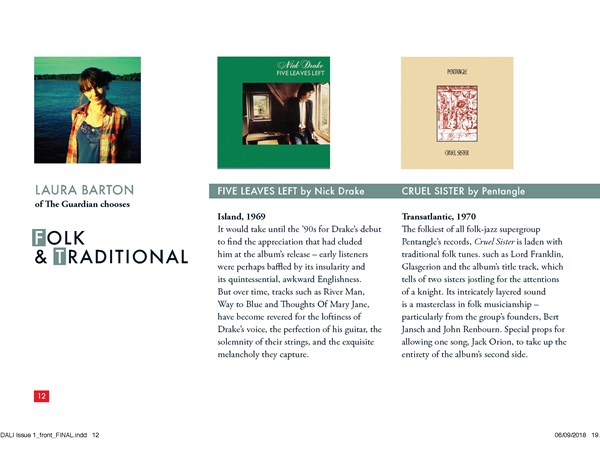 FACTS ABOUT THE MAGAZINE
The BE THERE music magazine by DALI is released twice a year in a 50+ pages print edition, which is distributed to our loyal DALI customers and partners. The magazine is written by acknowledged British music journalists and edited by Andrew Harrison, who is also hosting the DALI BE THERE podcast. Andrew is former editor in the British magazines Q, Select and Mixmag.
The magazine is split down the middle (almost) with more than half of the pages containing music related content, while the other half features the latest DALI products. BE THERE is distributed twice a year from the DALI Headquarters and sent to your doorstep free-of-charge.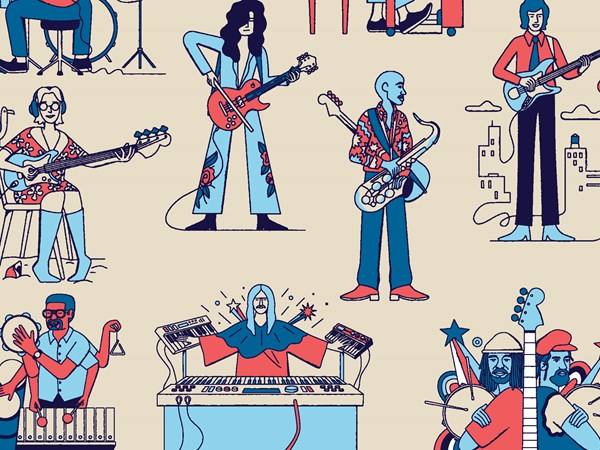 A WORD FROM THE EDITOR
"We're here to celebrate the minds behind the music - because not all the magic takes place in front of a microphone or under a spotlight. Those timeless recordings that make an artist's reputation forever, those rule-breaking albums that capture a moment in time, those songs that changed your life... They're all the work of countless hidden talents working meticulously to break down the barrier between performer and listener. To reach you like nobody has reached you before.
Like DALI's motto says, it's all in admiration of music. And these are the people who make the music happen. We hope you enjoy their stories."
- Andrew Harrison, Editor
Get your free printed issues