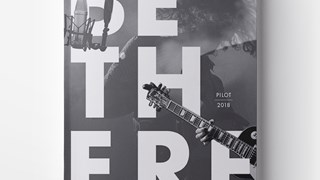 BE THERE
- Pilot ISSUE -
In this issue we talk to acknowledged producers John Leckie (Radiohead, Muse), Marta Salogni (Björk, Frank Ocean) and Steve Levine (The Beach Boys, Culture Club). More info below.
CONTENTS
In this edition we talk to John Leckie, the legendary producer of the Stone Roses, Radiohead and Muse. We meet Marta Salogni, a visionary Italian producer who has worked with Björk, Frank Ocean and The xx.
We take a look at five albums that transformed how music is made (from the Beatles' pshychedelia to Daft Punk's electronica). And producer Steve Levine, the man who sculpted sound for Culture Club and the Beach Boys tells us the secrets of the studio.
You also get to know which ten breakthroughs changed the sound of sound itself, and get an idea of how the right equipment can change the experience of your favorite album. It is all about music - mixed with news about the latest products from DALI - but mainly music!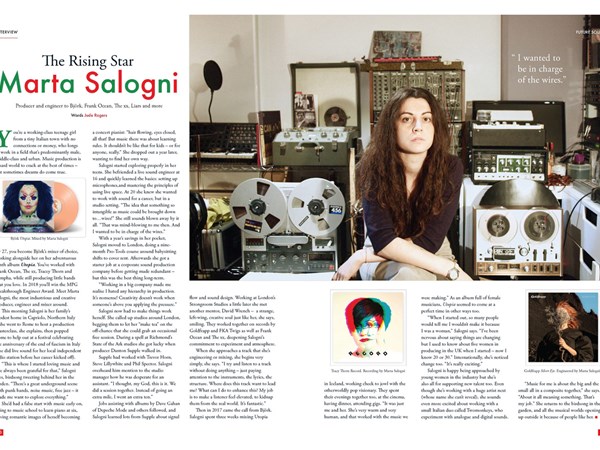 FACTS ABOUT THE MAGAZINE
The BE THERE music magazine by DALI is released twice a year in a 50+ pages print edition, which is distributed to our loyal DALI customers and partners. The magazine is written by acknowledged British music journalists and edited by Andrew Harrison, who is also hosting the DALI BE THERE podcast. Andrew is former editor in the British magazines Q, Select and Mixmag.
The magazine is split down the middle with more than half of the pages containing music related content, while the other half features the latest DALI products. BE THERE is distributed twice a year from the DALI Headquarters and sent to your doorstep free-of-charge.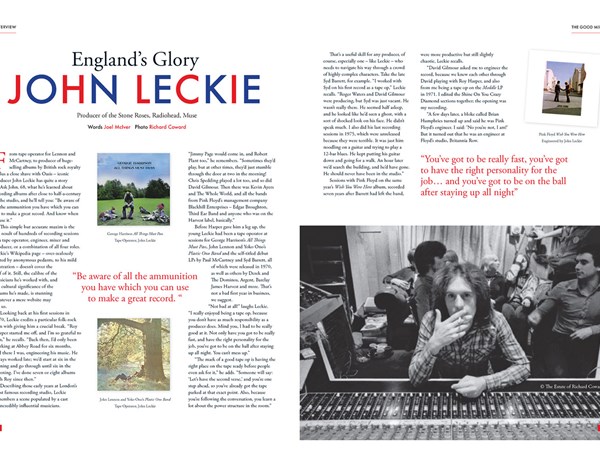 A WORD FROM THE EDITOR
"We're here to celebrate the minds behind the music. The hands that move the faders. The ears that can spot a hit. The creative game-changers..."
"Technology is bringing music to more people than ever before - and at less cost. Once we were restricted to the records we owned or could borrow. Now we can listen to anything, anywhere, any time. But [...] there are two things we shouldn't lose."
"One is an understanding of what it takes to make this music. You seldom see the name of a producer, engineer or mixer credit attached to a piece of streaming music. If we don't value studio talent, tomorrow's Quincy Jones or Sir George Martin might go unnoticed."
"And the other is a love of quality. The desire to hear a piece of music the way its creator intended. That's what we should hold on to. That's why we're here."
- Andrew Harrison, Editor
Get your free printed issues