EPIKORE 11
Evolution through KORE technology
The EPIKORE 11 incorporates several groundbreaking technologies from our flagship DALI KORE loudspeaker and sets new standards for high-end, low-distortion loudspeaker design.
40 years of loudspeaker excellence
Continuing a rich bloodline of high-end DALI loudspeakers, the EPIKORE 11 celebrates four decades of excellence within loudspeaker design and manufacturing.
High-end perfection, built by DALI
The large, floorstanding DALI EPIKORE 11 has been developed, designed, and built by DALI in Denmark. It incorporates low-loss technology to deliver an effortless high-end performance.
Elegant luxury cabinet
The EPIKORE 11 cabinet is the epitome of advanced high-end design. From the elegant, curved cabinet, real wood veneer and sumptuous piano-finish lacquering, to the solid and inert enclosure, the EPIKORE 11 is an aesthetic and acoustic masterpiece.
Harnessing 40 years of audio excellence, this exceptional 4½-way floorstanding loudspeaker includes four powerful 8-inch woofers, a highly dynamic 6½-inch midrange and our signature EVO-K Hybrid Tweeter module mounted in an advanced, real-wood veneer cabinet.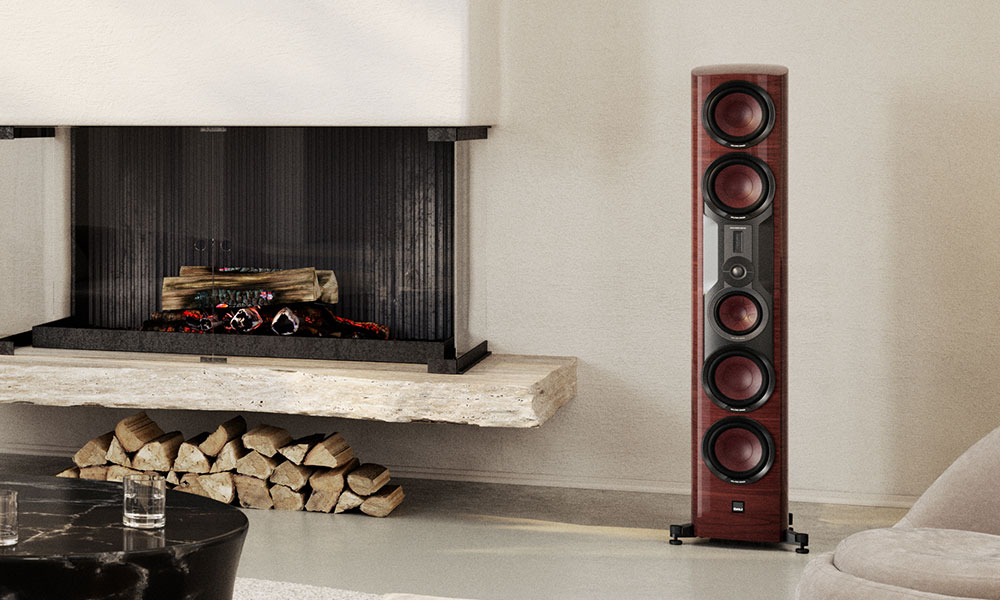 EFFORTLESS EXPLOSIVE DYNAMIC RESPONSE
High-end perfection, built by DALI
The EPIKORE 11 is a 4½-way floorstander featuring no less than four 8 inch woofers, a newly developed 6½ inch midrange, and our advanced EVO-K Hybrid Tweeter, all housed in a completely inert and luxurious enclosure built by DALI in Denmark. The EPIKORE 11 incorporates low-loss technology to deliver effortless explosive dynamic response - from the subtlest of micro details to the grand scale of a live concert.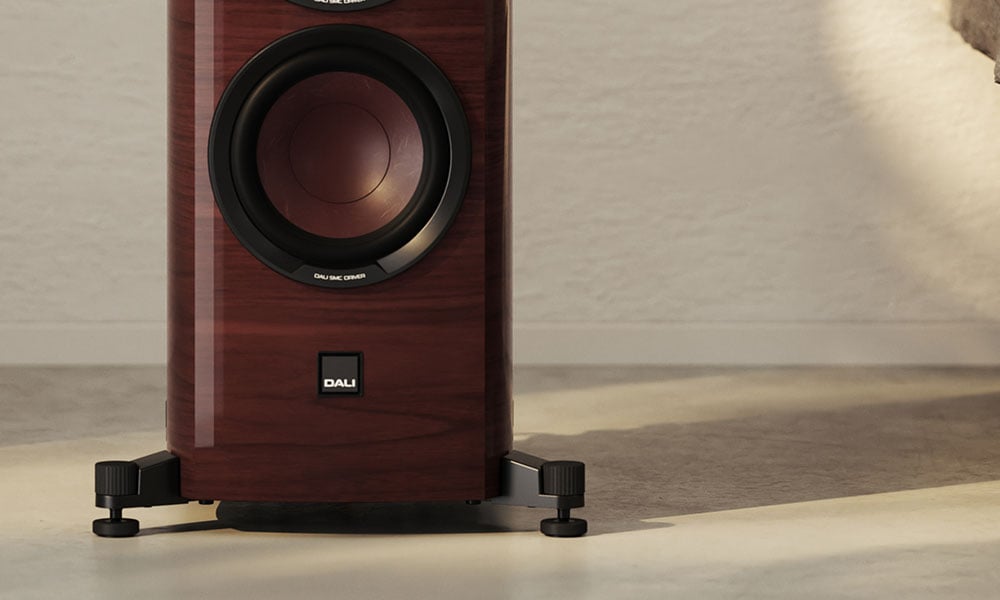 ELEGANT LUXURY CABINET
A perfect low-resonance environment
The tall, luxurious form of the EPIKORE 11 with laminated real wood veneer and luxurious piano-finish lacquering is a masterpiece of construction. The completely inert and stiff structure also creates the perfect low-resonance environment for an astoundingly authentic musical reproduction.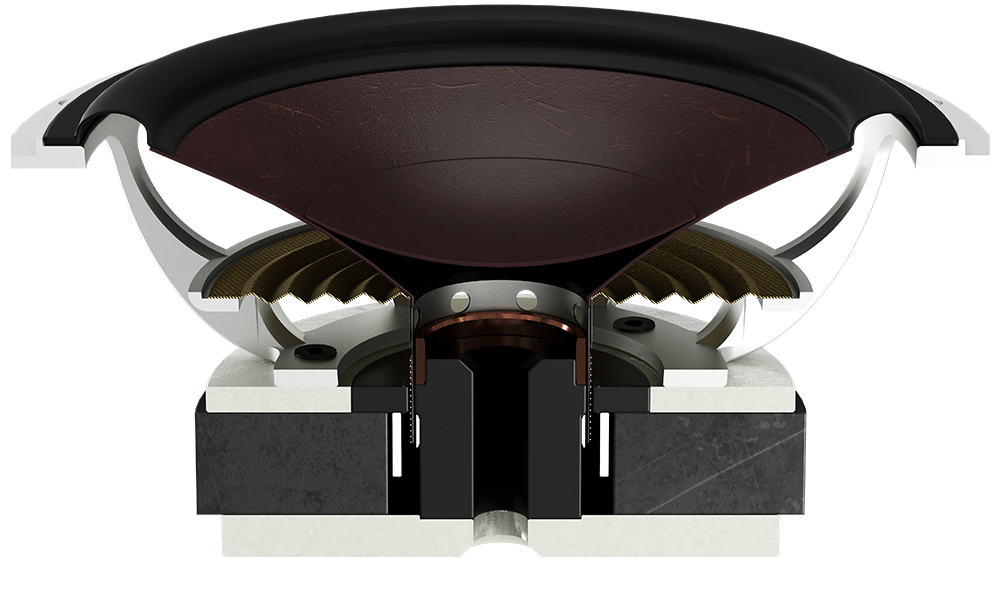 ULTRA-LOW DISTORTION
SMC Gen-2 technology
Introduced in our flagship DALI KORE loudspeaker, SMC Gen-2 is the latest generation of our patented magnet material technology, providing astonishingly low levels of loss and distortion for a highly dynamic and authentic sound reproduction. SMC Gen-2 is incorporated into the EPIKORE bass and midrange drivers, as well as in the crossover inductor cores.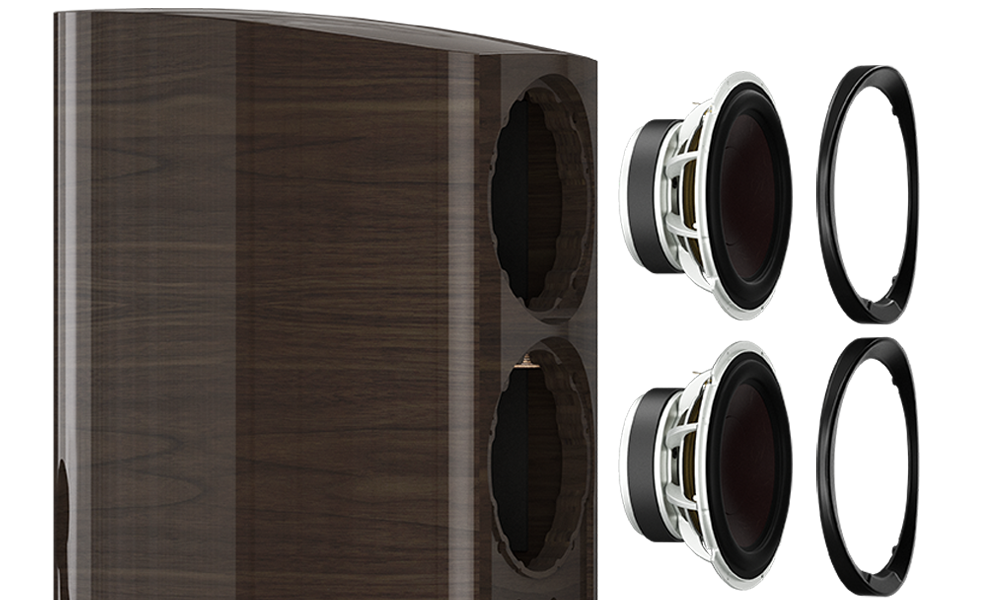 PAPER & WOOD FIBRE CONES
Producing the finest musical details
The EPIKORE 11 includes our signature paper and wood fibre cone technology, which reduces weight and adds stiffness to help promote non-resonant break-up characteristics. With wood fibre cone technology, the EPIKORE 11 produces the finest musical details and dynamics.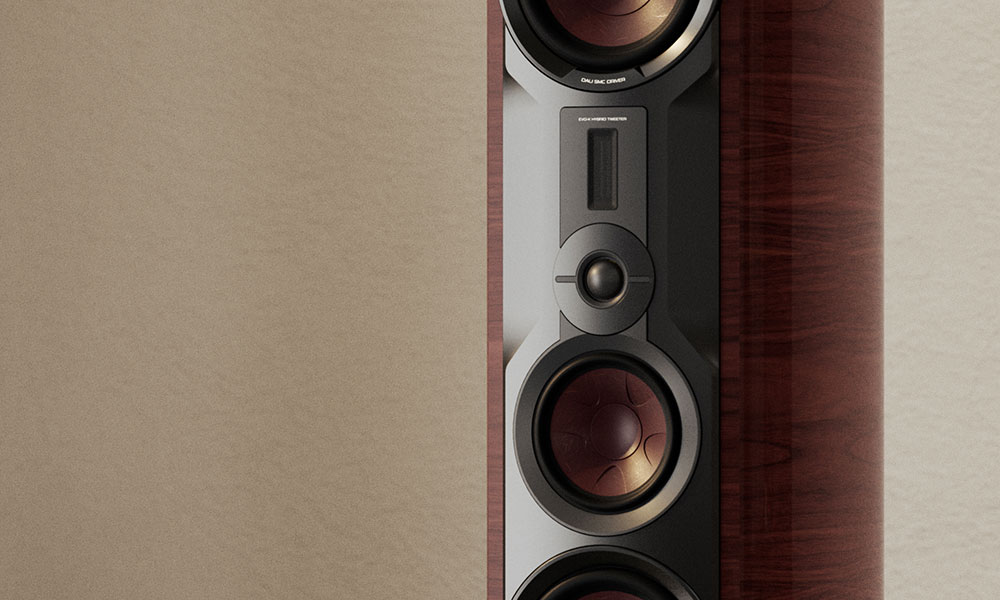 CRYSTAL-CLEAR HIGHS
EVO-K Hybrid Tweeter
Developed originally for the DALI KORE, this advanced tweeter unit combines a large, in-house-developed soft dome tweeter and an improved version of our high-performance, wide-dispersion ribbon tweeter element. Together with extremely powerful neodymium magnet motor systems, they deliver a crystal clear, high-frequency reproduction at any volume.
SPECIFICATIONS
Frequency Range [+/- 3] dB [Hz]
29 - 34,000
Sensitivity [2.83V/1m] [dB]
89
Nominal Impedance [ohms]
4
Crossover Frequencies [Hz]
170 / 370 / 3,100 / 12,500
Crossover Principle
4½-way
Recommended Amp. Power [Watts]
40 - 1,000
High Frequency Driver
10 × 55 mm ribbon, 1 x 35 mm soft dome
Low Frequency/Midrange Driver(s)
4 x 8" / 1 x 6½"