Yesterday, the DALI KATCH appeared on Lebanese television in the daily technology section of MTV's morning show, where it got its 10 minutes of fame.
The hosts of the TV show introduced the DALI KATCH and DALI as a brand. In the clip, they got around the DALI KATCH and talked about both its design and functionality, including its short charging time and long battery time. Both its connections, its possibility to connect with Chromecast are praised and so are the colors. Furthermore, they point out that the DALI KATCH has won the 2016 What Hi-Fi? award for Wireless Speakers.
The verdict from the MTV morning show is that it has a wonderful and clear sound and they recommend it as a perfect gift. They also encourage their viewers to visit the DALI website and have a look at the DALI speakers.  
All in all a good television debut for the DALI KATCH.
See the clip in Arabic at MTV.com.lb.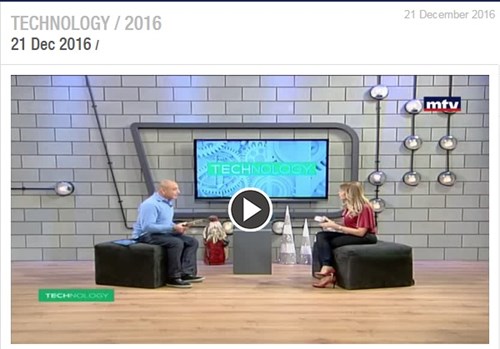 About MTV: MTV (i.e. Murr Television) is the leading channel in Lebanon, broadcasting to all of the Middle East and the Gulf.